Anime Review Rating:
8/10
Picture Examples Of Anime: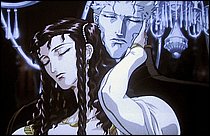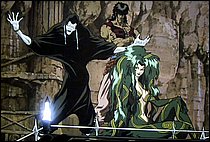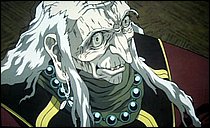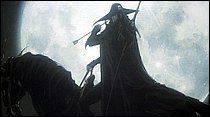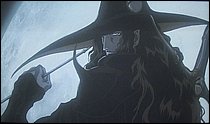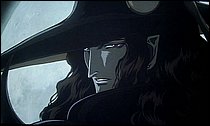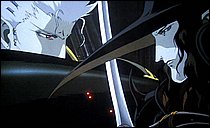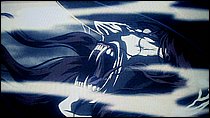 Vampire Hunter D Blood Lust Summary:
Vampires rule the world. Demon underlings do the bidding of the overlords. No one has the power to stop these beings. No one, but Vampire Hunters. Men and women who, for a price, rid anyone of their vampire problem. One group, all brothers, are in the top rankings of hunters. With them, is the beautiful but deadly Leila, an orphen who is out to wreak vengeance on vampires, the race that killed her family. The group has been hired to rescue Charlotte, a young woman kidnapped by Meier Link, a powerful vampire. What the group doesn't know, is another hunter was hired. 'D', the half vampire hunter. Both are racing to rescue young Charlotte, but one question must be answered. Does she even want to be rescued?

The sequal to Vampire Hunter D, Bloodlust makes up for alot of what was missing in the original. The animation is MUCH better, very fluid. The action sequences are better as well, utilizing distinct camera angles to enhance the action. The music isn't anything to scream about, but isn't horrible either. Character development is decent, though not as good as alot of other anime out there. The character designs are very unique, if somewhat strange on a few. I think most people will get caught up in the action, but there is a very good storyline, so pay attention. Enjoy, this is very good.
Alucard
07-30-2005 09:47 [E-Mail,Site]
Can u plz send me a web page where i can get more info about this anime serie, my email is [email protected]
i would aprecciate it...

Gakere
05-13-2005 14:33 [E-Mail,Site]
Great anime, definitely one of the better one's I've seen.
animegirl369
04-01-2004 13:25 [E-Mail,Site]
This movie's great!!!I just �� it!
If anyone has a favourite anime series or movie can you please email me on
[email protected] i live in England so i never hear about anime really!:0( *cry*
Vash The Stampede
02-29-2004 10:15 [E-Mail,Site]
This anime is pimped out. It is way better than the first one. the first one was still pretty Good
unknown
01-28-2004 14:24 [E-Mail,Site]
you kick ass