Anime Review Rating:
9/10
Picture Examples Of Anime: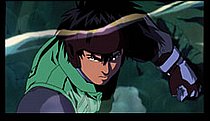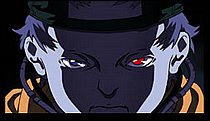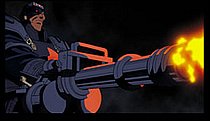 Yu Ominae seems, to most people, like your average Japanese high school boy. And, most of the time, perhaps he is. But when the mysterious ARCAM Organization requires his talents, he is also a Spriggan--a superhuman weapon of the highest order, gathered like his comrades from around the world. ARCAM uses the Spriggans to fulfill their unusual goal: heed the wishes of a long-dead civilization by keeping the incredible technological artifacts they left behind from destroying humanity.

When an artifact identified as Noah's Ark is discovered and someone launches a direct attack on Yu, he is again called into action. Since just about every government in the world is out to get their hands on the long-hidden power within the Ark, Yu's considerable talents will be necessary, particularly since it has the potential to give the one who controls it godlike power over the Earth...

including the ability to wipe out humanity! Faced with the most evil and powerful of US op! eratives, only the Sprggans might have the ability to stop them For those who loved knocking on heaven's door this one is a must.
OminaeYu
07-05-2005 21:27 [E-Mail,Site]
omg I loved Spriggan so much! Jeez I watched it so many times you have no idea. I watched it in English, Japanese, and with the commentary all at least once. Yeah it does have a lotta violence and blood but that just all adds to the story and great action/details the anime contains. I dunno I just seriously enjoyed it very much and have a great respect for all the people who worked on Spriggan and what they all had to go through. But anywho, it's a great anime, one of my favorites.
Spriggit
06-16-2004 17:42 [E-Mail,Site]
damn, this movie was the shit, i mean it had enough bloody fighting entertain a bunch of horny pirates! (that came outta nowhere) as the story goes, i think it went a bit slow a little toward the middle, but it was'nt hard to understand or anything
William
01-29-2004 21:48 [E-Mail,Site]
Sprrigan is awsome and this page isn't that bad.