Anime Review Rating:
8/10
Picture Examples Of Anime: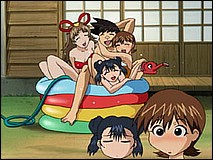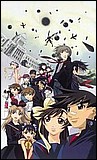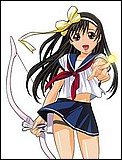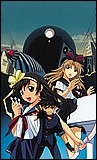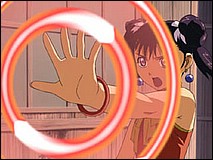 Gate Keepers is about teenagers who work for a earth defense force called A.E.G.I.S. They have powers that 'Open Gates' to other dimensions and do super natural things to destroy evil aliens called 'invaders'.

The animation quality of this show is great! Especailly when they open a gate, a colorful circle appears in their eyes and looks great while they scream 'OPEN THE GATE!!'. There is a total of 24 episodes and it unfortunatly ends quite openly leaving you ask 'What happened to him/her/them?' Overall this is a great anime and recommend it to anyone who likes animes like Yu-Gi-Oh!
AuriellaJay
10-07-2004 07:42 [E-Mail,Site]
Ooh, I thought I'd NEVER find this! Thank you so much for putting it up! Arigato gozaimasu! I've watched Gatekeepers 21 already. It's very confusing as I have no idea what happened to Ayane's father. This anime is so great that I'm suprised there isn't a comic series yet! Maybe the artist is planning to release one soon! When will the next Vcd come out??? I can't wait!! My favourite? I don't have one as they're all so nice. But I could say I'm a little like Megumi, but without the jealousness of course. She must really hate Ruriko...
Ayu Tateishi
03-12-2004 03:48 [E-Mail,Site]
I like this anime. Its main characters are Ruriko and Ukiya. My favorite one is Ruriko. She is considered as someone close to perfect in her school because she is very pretty, intelligent, rich, a good leader and very nice. Ruriko and Ukiya make a good couple. They are childhood friends. Ruriko was rejected by Ukiya back then because he was too shy to admit his feelings for Ruriko. Eventually, they got separated. When they grew up, they meet again and Ukiya can't stop teasing Ruriko. Later, at the end of the series, when Ruriko's life was in danger, Ukiya's true feelings for her were revealed. What happened to their realtionship is not very clear. I really like this show!