Anime Review Rating:
3/10
Picture Examples Of Anime: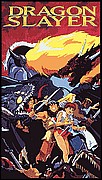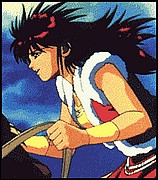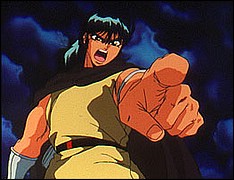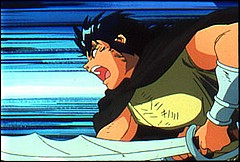 Faaren is a peaceful kingdom, ruled by a wise and charismatic king. Then, on a fateful day, the palace is attacked by the demon king Ackdam, who kills the king and takes the queen captive. Only the young prince, Sirius, and his mentor Rias manage to escape. In later years, Rias teaches the prince the arts of swordplay and chivalry, making him into a man. Now, there only hope is to take the castle back, with the help of bravery, and a dragon....Disappear into a bygone time, to a mystical land where demons and sorcery build kingdoms as surely as wars and armies. Where shape shifting warriors clash in bloody battle and a boy reaches manhood, tempered by the flame of a dragon.....the Dragon Slayer.

This is not such a great anime, due to horrible animation and dubbing. Im assuming the subbed version is just as bad, considering the lacking storyline. The music is just awful, but the action scenes are pretty good, particularly the ones with swordfights. If your into really cheap movies, this is for you. Otherwise, keep your distance.
typoon ff7 fan
08-19-2003 11:37 [E-Mail,Site]
i have never seen this but i really want to see it and can someone email me and tell me if it is a good show