Anime Review Rating:
1. 10/10
2. 9.25/10
Picture Examples Of Anime: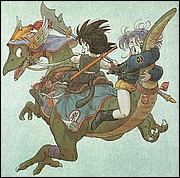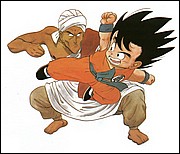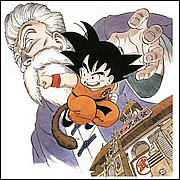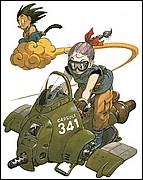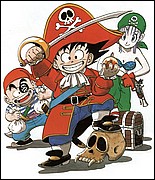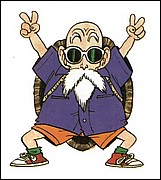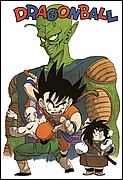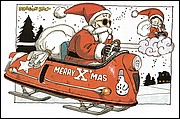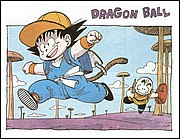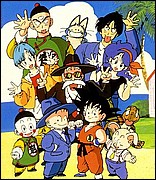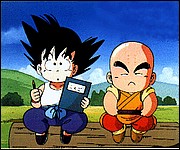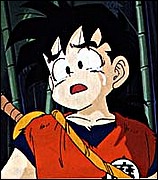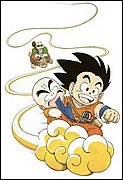 1
I think that Dragon Ball, is the best anime ever. Akira Toriyama is a genius ,because he developped a show that gets you addicted to it within a couple of episodes, if not just one. The story inside this anime is what every person dreams of- to be the savior of the world. Goku(the main character), a descendant of the Sayajin Race is the ideal person; he's nice, strong, popular, smart, kind, and he is always able to surpass his physical limits. This show is so good it makes me want to become a sayajin like Goku.
In sum, this is a must for any anime fan, and it is also a good anime to start
with.
2
First of all,I'd like to say that the Dragon Ball series is the longest and best series of anime that I have ever watched.The thing I like most about the cartoon would have to be the different races such as the Namekian, and Saiyans and even the Androids are pretty cool.Also the fighting style of Goku and Gohan is the coolest ever, as the way they move is so swift and even though they haven't spent much time with each other as Goku has been sick or on another planet or even dead,their fighting style is similar to each others.The attitude of the villians wanting to take over the universe is an ordinary plot but also with all the fake planets and galaxies included gives it an edge above Gundam Wing and the other space cartoons. In conclusion I'd have to say that the Dragon Ball series was the best ever made.
xxxxxczsdczsdfsefsf
07-08-2007 02:49 [E-Mail,Site]
they should remove the stupid telgu and tamil dubbing and get iit back to english!those heckers are illiterate SOOOOOOOO ... THEY MAKE IT INTO TELGU TO PEOPLE IN INDIA-AP(south)!!!!!!!!!
tinks
06-06-2007 02:40 [E-Mail,Site]
dragonballz is da best in da world! i hav all da episodes and i watch them every day! No other show is better than dragonballz! Dragonballz is da best!
grayer
11-15-2006 12:15 [E-Mail,Site]
hey!! dragonball rulez!! i've ben watched all dragonball episodes 14 times and i want to watch it another time!!( i have all episodes&movies :P)
very good fanart!!gratz!!
bludscurge
06-12-2006 18:06 [E-Mail,Site]
ive seen allota older matirial...and recenlty bought dbz budokai 2,its better than the first and i guess i wanna know if i should buy the third.
b3nny
06-09-2006 16:31 [E-Mail,Site]
dude he has the rite storyline an Goku is king of the monkeys. but eny way i love Dragon Ball, Dragon Ball Z,and Dragon ball GT my favrot was dbz its the begining of all of the people the non sayens an some sayns but the dbz vwas the start of all the power all the villans kus d ball was mostly the red ribbon army dbz was all thos ppl